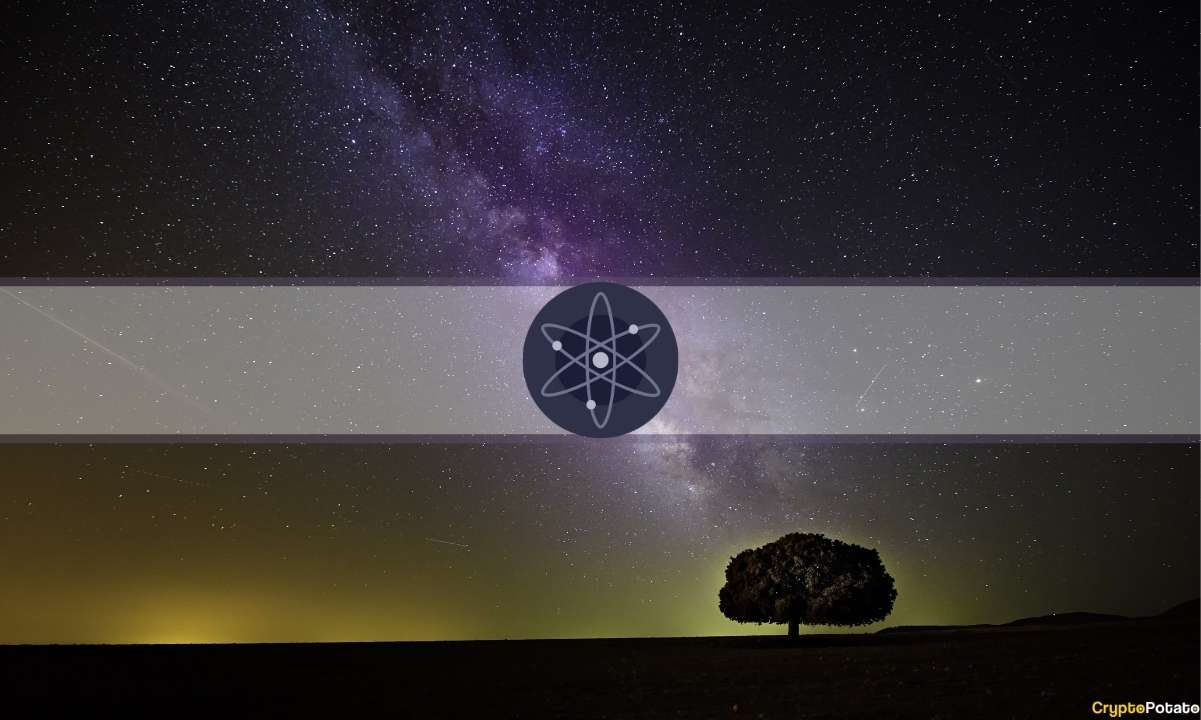 The release of the Interchain Accounts is heralded as the most crucial upgrade in the Cosmos ecosystem since Stargate.
Cosmos' non-profit and steward, the Interchain Foundation (ICF), announced the launch of Interchain Accounts, an Inter-Blockchain Communication (IBC) based protocol.
Largest Software Upgrade to Cosmos Ecosystem
According to the official announcement shared with CryptoPotato, Cosmos' latest update will enable an entire blockchain to control an account on a separate chain. The release of Interchain Account means that users will be able to access the whole Interchain with the help of their single Cosmos Hub account.
So far, IBC has activated 38 projects, some of which are – Terra, CryptoOrg, and Gravity Bridge. Over the past month alone, the IBC ecosystem exceeded 8.4 million transfers.
The main objective behind Interchain Accounts is to enable one blockchain to access the application characteristics of another, which can be in the form of stake, vote, swap tokens, among others.
Leveraging IBC should help in providing a straightforward way to create application composability, similar to the interaction of smart contracts on the EVM. The core architecture is – sovereign, interoperable blockchains. Hence, Interchain Accounts' composability does not remove the existing advantages of application-specific blockchains.
Charleen Fei, IBC Product Lead at the Interchain Foundation, said:
"Enabling composability in IBC allows innovation in distinct applications to be deployed without needing to upgrade the entire Interchain, providing a more scalable innovation model that preserves compatibility.

This is made possible by allowing lower-level primitives to be created, optimized, and then built into shared infrastructures that are both stateful (value through information) and permissionless (value through accessibility)."
Stargate Paved the Way for Interoperable DeFi Applications
Before Interchain Accounts, Stargate was a historic milestone for the Cosmos project. For the uninitiated, Stargate essentially represented a set of upgrades to add new features and performance enhancements to blockchains built with the Cosmos software developer kit (SDK).
One of them is the Inter-Blockchain Communication (IBC) protocol, developed to deliver interoperability by enabling DLT networks to interact with each other.
Before the launch of IBC, the networks were isolated from others, and the individual projects had to develop their native bridges to communicate and connect to the broader blockchain ecosystem. By the end of 2021, Cosmos revealed experiencing 5.8 million IBC transactions and equally impressive traction among DeFi applications.
In yet another development, Cosmos-powered privacy startup Nym Technologies recently onboarded network validators such as Swisscom, Dokia Capital, Chorus One, Nodes, Guru, and a few others from the community like Commodum.