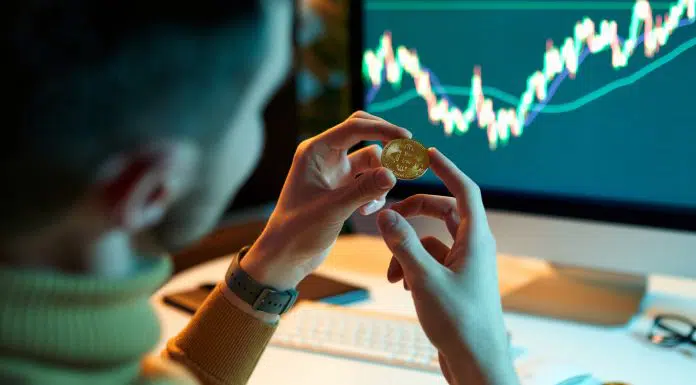 Documenting his purchases since 2017, user Bitster Money Mustache (BMM) states that "doing DCA in Bitcoin requires patience and nerves".DCA refers to Dollar Cost Averaging. Such a strategy is based on small monthly purchases, regardless of the current price.
In his latest update, published on Friday (5), the owner of the blogEarlyRetirement Bitcoin (Bitcoin for Early Retirement) shows that it is increasingly difficult to accumulate satoshis. However, he already has 4 bitcoins in his pocket, equivalent to 88,000 reais.
A European resident, Mustache is converting euros into bitcoin monthly. However, he makes a point of always comparing his investments in bitcoin with the S&P 500 index, which brings together 500 US companies.
Bitcoin will test your faith
Assiduous reader of blogs about financial independence and early retirement, Mustache knows what people are looking for in his articles: honest comments about his journey.
With this, the investor states that "Bitcoin will test its faith". The statement is strongly linked to the fall in BTC of 50% since its November top, which obviously had a lot of impact on its investments.
Already in a publication on Reddit, BMM states that doing DCA in Bitcoin requires patience and also nerves. After all, you won't get rich overnight.
"In short, it will take a while. And it will require patience and nerves. Bitcoin will test you, and there are no shortcuts to success."
Perhaps the biggest temptation of this investment is to convert your bitcoins into fiat currency after a great appreciation. However, those who did this in 2013 or 2017 are sorry at these times.
DCA in Bitcoin vs S&P 500
Even with the strong fall of Bitcoin in recent months, Mustache points out that its income is still far ahead of the main American index, the S&P 500.
As seen above, since 2017 Mustache investments have spent almost all the time above the yields of the S&P 500. Explaining the numbers, the investor states that his strategy has a return of 390% while S&P has 44%.
Returns are good, but require patience
While many were crying with the discouraged market between 2018 and 2020, this was the period when Mustache managed to accumulate more bitcoins.
As shown in the chart below, the investor already had 3 BTC in 2019. However, with the rise of the market, accumulating satoshis became more difficult, especially after BTC hit two tops in 2021.
"As usual, I separated 500 dollars from my salary and bought satoshis. […] with that I have another 0.014 BTC […] It's already a good start for the next 0.1 BTC, considering that it took 8 months to jump from 3.9 to 4 BTC. I like to emphasize the amount of 0.1 BTC because I feel it's a realistic goal for those who are starting to accumulate now."
Finally, so far the DCA strategy seems to be the most consistent and profitable. However, as pointed out by Mustache, even though Bitcoin will still test your nerves and patience.